An AI resume builder is a tool that uses artificial intelligence and natural language processing to assist users in creating professional-looking resumes. These tools can analyze a resume, suggest relevant skills and experiences to be included and help with formatting and grammar.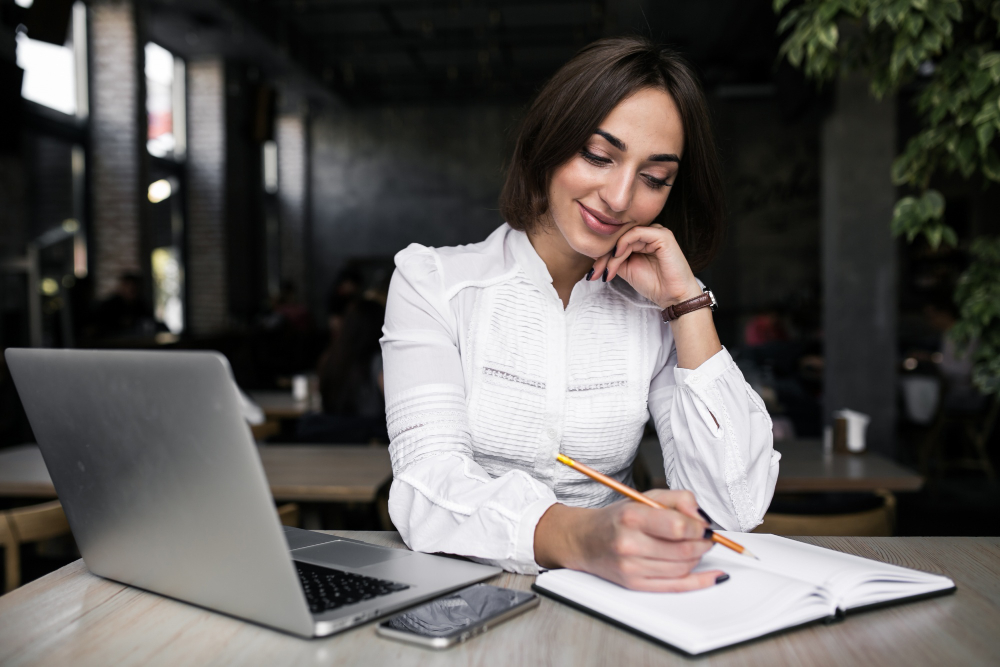 With generative AI coming of age and recent developments with ChatGPT, AI-based resume builders and resume creator websites are booming. They all claim to provide an easy way of developing a resume that reflects the best of you! Even though these are sophisticated systems that are adept at creating a copy of a resume based on your keyword selections, they often lack the personalization required to get the hiring manager's attention. However, there are some great resources you can try out, starting with:
Jobscan is a website that provides a service that analyzes resumes and job listings to match the most relevant keywords and phrases. It helps job seekers optimize their resumes for applicant tracking systems (ATS) and increase the likelihood of their resume being selected for review by a hiring manager. They have 2 memberships one monthly at $49.99 and another for $89.95 every 3 months. Jobscan also provides LinkedIn optimizations that targets overall profile enhancements for better visibility in LinkedIn search.
Rezi:
This AI Resume Builder quickly creates a professional resume for you. It starts by asking about your area of expertise and then prompts you to enter your contact information and a summary of your professional experience. You can then add information about your work experience, projects, education, skills, and more. Rezi uses AI technology to optimize your resume with effective keywords and helps you pass applicant tracking systems. The free version of the service allows you to create one resume and has limited templates and typeface options. However, a premium subscription starting at $3/month is available for more customization options.
ResumeStar is a free AI Resume Builder that uses AI to help you create a professional and effective resume. This tool is tailored for recent graduates and job seekers in the IT field, and it helps increase your chances of getting hired by generating a modern one-page resume. With resumestar, you can standardize and verify your resume using AI, making you stand out from other applicants. Once your resume is complete, you can share it as a QR Code, which makes it easy to share and access. However, it should be noted that there is a potential for data theft through a QR code, and limited customization options are available.
The Kickresume AI Resume builder uses the advanced language model GPT-3, developed by OpenAI, to generate resumes that are indistinguishable from those written by human writers. This tool makes creating a professional resume as simple as entering your job title and clicking "Use AI Writer." The AI will then generate bullet points for your work experience section, which you can edit or delete as needed. If you want to add more information to that section, click the button again, and the AI will generate more phrases. Remember that while AI can help you write your first draft, you will still need to review and make adjustments to the final product.
So what is the catch? Is it so easy to get a resume done?
Most of these AI-based websites follow a "Done-for-you" targeted Resume service, which ends up creating a "broadly targeted" master resume that brings focus to qualifications and skills based on the Analysis of several job postings. However, job seekers must emphasize targeted keywords to optimize this master resume for each job they apply for. This is where niche websites like Resumofy and Jobscan help. Both these services provide a way to customize a resume for a job rather than developing a best master resume that may or may not cover all the required aspects of your relevant work experience and skills.
That being said, these are the three things that differentiate Jobscan and resumofy from the rest of the pack:
Comprehensive Analysis that goes beyond keywords, for example, resumofy provides targeted keywords coverage and will highlight matches for soft skills, education, certifications, must-haves and title matches. Based on all these parameters, it then gives a score compared with ATS scores. With this information, the job seeker has a good sense of whether they should apply for a selected job or not! Resumofy matches your resume against 100,000 plus skills and certifications to ensure all required aspects of the job are covered.
If Jobseeker believes that they need to adjust some keywords and can get a better ATS score, they can then use keyword suggestions to customize further their resume that is specific to the job they are applying for.
Resume/Job manager: Resumofy provides a centralized dashboard where all your applied jobs and their corresponding customized resumes are accessible. This makes it much easier for a candidate to see which jobs they have applied for and their corresponding score; that way, they can be more targeted in their job search.
Additionally, Resumofy's AI-based resume builder is integrated with job search engines, allowing users to easily apply for jobs and track the status of their applications.
Also Read "Resume optimization – Why is it important".