Recruiters typically look for certain elements in a resume when reviewing candidates for a job opening. These may include: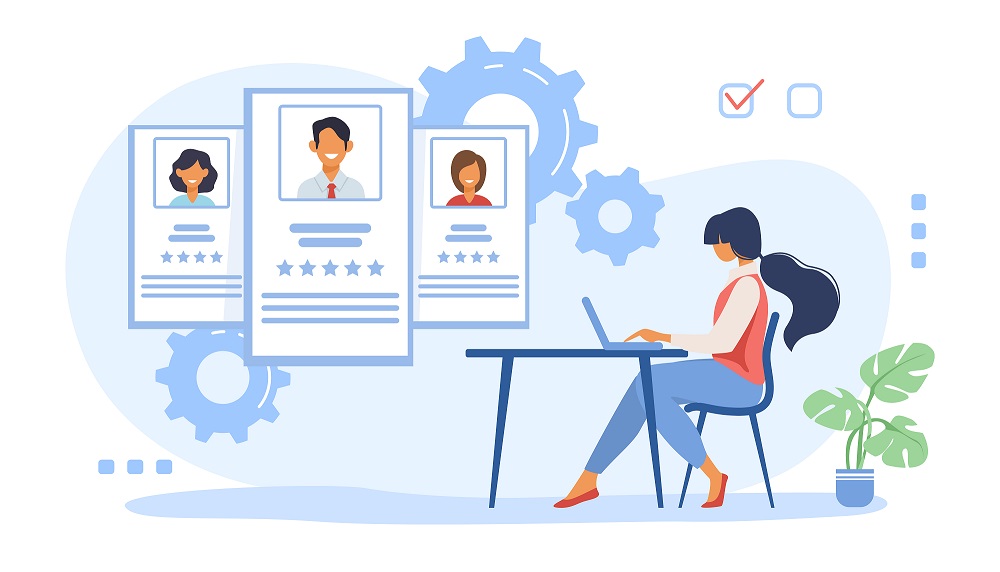 Relevant experience: A recruiter will look for experience that is related to the job you are applying for. This could include previous jobs, internships, or volunteer work.
Skills: A recruiter will also look for specific skills that are relevant to the job. This could include technical skills, such as proficiency in a particular software program, or soft skills, such as communication or leadership.
Education: Many jobs require a certain level of education, such as a degree or certification. A recruiter will look for this information on your resume.
Accomplishments: In addition to your work experience and education, a recruiter will also be interested in any accomplishments you have achieved. This could include awards, publications, or other notable achievements.
Clarity and conciseness: A well-written, easy-to-read resume is important to a recruiter. Be sure to clearly and concisely describe your experience and skills.
Customization: A recruiter will be more interested in your resume if it is tailored to the specific job you are applying for. Be sure to highlight the skills and experience that are most relevant to the position.
Overall, a strong resume is one that effectively communicates your relevant experience, skills, and accomplishments and demonstrates why you are a good fit for the job. However there are certain things that you should avoid including in your resume in order to make a strong impression on recruiters and hiring managers. Some things to avoid include:
Personal information: It is generally not necessary to include personal information, such as your age, marital status, or personal interests, on your resume.
Irrelevant experience: Your resume should focus on relevant experience and skills that are applicable to the job you are applying for. Don't include experience or skills that are not relevant to the position.
Errors: Be sure to proofread your resume carefully to ensure that it is error-free. Typos, grammatical errors, and other mistakes can be a red flag to recruiters and hiring managers.
Unprofessional email address: Use a professional email address on your resume, not a personal or silly one.
An objective statement: An objective statement is a statement that describes your career goals, but it is generally not necessary to include one on your resume. Instead, use the space to highlight your skills and experience.
Negative information: Avoid including negative information, such as reasons for leaving a previous job or conflicts with coworkers, on your resume.
Personal pronouns: Avoid using personal pronouns, such as "I" or "my," on your resume. Instead, use action verbs to describe your responsibilities and accomplishments.
Get started with building a great resume at RESUMOFY today.